Fertility $1400/Cycle for Wife,$1300/ Month for Husband
 Promotion ends December 31, 2017
(no hidden fees)
About Dan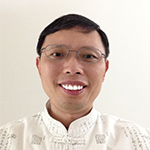 Dan Wu, an advanced Acupuncturist and Herbalist specialize Fertility, PMS, Irregular Periods, Abnormal Vaginal Bleeding, HPV, Candida, Menopause, Acne, Breast Lumps, Fibroid, PolyCystic Ovary Syndrome(PCOS), Miscarriage, Grow Taller, Pain Management.
Dan, received extensive training in both Western and Eastern Medicine in Shanghai Medical School, Fudan University and Shanghai University of Traditional Chinese Medicine in P.R.China. Both of the medical schools are top 3 in China. He views each patient as an individual whose well being is affected by lifestyle, including medicine, emotions, attitude, environment and more. Thus each person's health needs will differ from others.
Dan practiced West Medicine from 1991 to 2000.
Dan practices Eastern Medicine from 2000 to present. Specialize in OB/GYN in TCM(Traditional Chinese Medicine).
Dan, Academic Director of the California Acupuncture Oriental Medicine Association(CAOMA) from 2007 to present.
We use painless acupuncture needles(Germany needles)
Schedule an Appointment

Dan Wu has been recognized as one of the top Beverly Hills Acupuncture practices.
Verified by
Opencare.com
Share Me